Building a Powerhouse Brand that Lasts (six CD set)
---
SKU: 408
How to Develop a Brand that Builds Value, Boosts Profit, and Connects with Customers

The positioning of your business can be improved through strategic actions that add credibility, power, and support. Customers respond to knowledgeable and respected resources. These powerhouse tactics suggest opportunities for building a "wow" brand in any business.

This 6-CD program includes the following titles:


Are You a Hershey or a Godiva?
Seven Power Tactics for Improving Your Business Strength
Pinpointing Your Position in the Marketplace
Ten Steps for Powerful Positioning in a Complex Marketplace
Powerful Promotion Practices for the 21st Century
Seven Powerful Direct Marketing Tools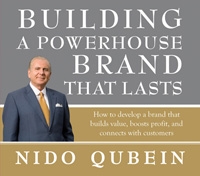 Our Price:
$99
---
---