Uncommon Sense (six CD set)
---
SKU: 412
People tend to lead their lives according to conventional wisdom, which often serves as a substitute for critical thinking. Sometimes we learn that conventional wisdom only represents one side of the coin. When we turn the coin, we get a fresh perspective that can lead us to achievement through uncommon sense.

This 6-CD program contains 43 lessons that will surprise you and inspire you. Each is packed with wisdom and meaning that you'll want to learn and share with others. This program encourages you to take a creative look at things often taken for granted and examine common principles that hold far more truths than at first perception.

Study the distinctions made in this program, and learn to apply them everyday to lead a fuller and more satisfying life of significance.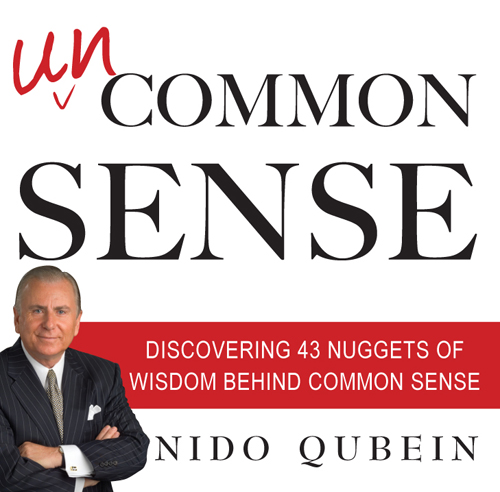 Our Price:
$99
---
---