Amazon Prime Features Nido Qubein
The new, special episode has earned two Emmy Awards.
HIGH POINT, N.C., Dec. 16, 2020 - Amazon Prime features the life of Dr. Nido Qubein, High Point University president, and the growth of HPU under his leadership, in a new series titled "In Case You Didn't Know." The documentary won two Emmys last weekend. Click here to watch the documentary, or click here to watch the series on Amazon Prime.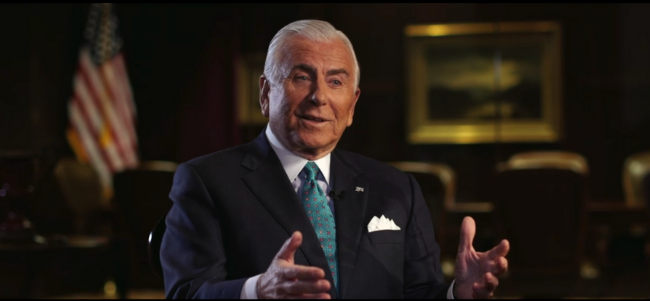 Dr. Qubein is one of six inspirational and influential leaders featured in the series, along with others such as legendary television personality Larry King and financial expert Robert Kiyosaki.
The episode featuring Dr. Qubein is titled "Nido Qubein: Extraordinary is a Choice." It highlights his extraordinary life, including his journey to America, his success in business and the triumphant transformation he has led at HPU.
Dr. Qubein's life story was also previously featured in a documentary, titled "A Life of Success and Significance," which aired on the Biography Channel and earned an Emmy nomination.
"Being featured on Amazon Prime is one of many ways that Dr. Qubein and High Point University continue to shine a global spotlight on our city," says Patrick Chapin, president and CEO of Business High Point. "When High Point University receives positive recognition, so too does the city of High Point. Our city is positively recognized for many things, from HPU's world-class education to being the home furnishings capital of the world. We continue to celebrate HPU's growth and their partnership to enhance our entire community."


See original release